Welcome to the Council of Air Conditioning and Refrigeration Educators
The Council of Air Conditioning and Refrigeration Educators is a non-profit membership based organization dedicated to supporting HVACR educators through networking and educational opportunities. CARE's membership includes HVACR instructors, administrators and other HVACR industry personnel across North America.
The purpose of CARE is to improve the quality of education to meet or exceed established industry standards in the Heating, Ventilation, Air Conditioning and Refrigeration (HVACR) industry or related HVACR trade practitioners.
---
Our History
In March of 1997, a Instructor Workshop was hosted by the Air-Conditioning & Refrigeration Institute (ARI) in Arlington, Virginia. Attendees of the workshop included air conditioning and refrigeration instructors, counselors and administrators representing various regions of the country. It was decided that a means was needed by which individual instructors could communicate with each other and the group as a whole. In march of 1998, the second workshop was held and the non-profit organization called the Council of Air Conditioning & Refrigeration Educators (CARE) was formed.
---
CARE Annual Meeting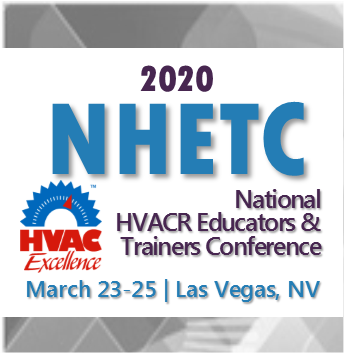 Join us for the CARE Annual Meeting March 22, 2020 in conjunction with the National HVACR Educators and Trainers Conference!
View Details